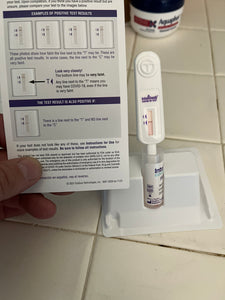 So, I got COVID on Friday.  Again.  I am in the 5 timers club now. Do I get a jacket? I will try to process orders and get them out, but I am still testing positive as of today (05 SEP 23), so I am constrained in what I can do. For those of you that refuse to wear a mask, um, you can piss right off.  Wear your damned face diaper and keep your nasty nose diarrhea where it belongs. ALSO, barring COVID for a sixth time, we will be at PRGE! October 13-15, 2023 at the Portland Convention Center....
---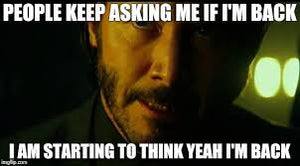 UPDATED 05 SEP 23   Okay, folks, school has started (2nd grade for our twins!), so I guess no more vacations. A couple of updates: 1. Atari 800/XL/XE Ultimate carts are in the process of being SMD items done and should be available for sale in September. 2.  Open JVS Pi_Hats should be available soon.  As you will see in the update, they are close to completion! 3.  There are sooooo many new ColecoVision/ADAM items coming, I am giddy, but I need to catch up on everything else! 4.  I got waylaid by all of your orders!  Since I was...
---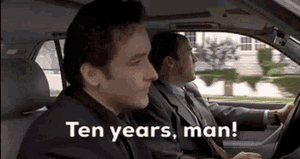 Hey, my wife surprised me with a week in San Diego for our tenth anniversary.  Will try and get out as many orders as possible today before I go to the airport, but the extended stuff will be delayed until I get back on 07 August! Thank you for your understanding!  
---
Folks, Last week, my mother-in-law passed away.  Things have been a little chaotic as a result, but all of the orders placed so far have been shipped except for two which are builds and set to ship upon our return. This is a reminder that we are taking off for vacation for the next two weeks.  We will be available via email and orders will still be taken, but nothing will be processed until I return. New products are available!  The MiniGun SuperGun has passed testing and will soon be on the website.  The SNES2NEO adapter has also passed and...
---
Folks,   It is getting toward the summer and it's that time where I try to recover my sanity.  HOWEVER< I ordered a LOT of stuff for new projects and I need to, well, pay for them.  So, here's what's going to happen:  I will be here more often than not.  There are specific times where I will be out of town, but orders will still be accepted and processed, just not as quickly during the times I am physically out of town (I am *always* mentally out of town). Upcoming Projects (in order of planned availability): CV-NUC+: A ColecoVision...