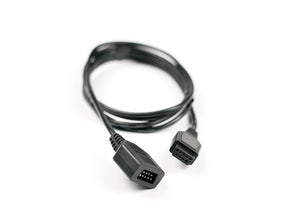 The Brewing Academy
Joystick Extension Cables
Regular price
$8.50
$0.00
Folks,
If you are tired of getting up and down to change your controller OR you no longer want to have to search behind (or underneath! I see you, Atari ST!), then these cables are for you.
These are 6 feet (2m) long and they are wired through on all 9 pins, so they can be used on *any* system that uses a DB9 connector, so buy for any of the following:
Atari  2600
Atari 7800
Atari 400/800/XL/XE/1088
ColecoVision
TI 99/4a (NOTE: these cables will NOT allow you to use standard joysticks, you will still need an adapter for that).
Mega Drive/Genesis
Amiga
Atari ST/Mega
Buy one or two (or three or four!)
---
More from this collection