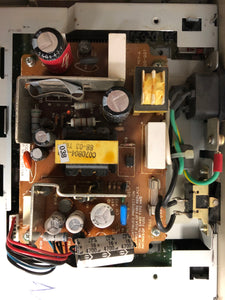 The Brewing Academy
Power Supply ST/STe/MegaFile (internal) - USED tested & working, AS IS
Regular price
$34.99
Sale price
$55.00
Is your 1040 ST/STf/STfm/STe or MegaFile 20/30/60 acting up?  Perhaps it needs to have the power supply replaced?
These power supplies are pulls from units and have been tested good.  However, they are AS IS.  
To be more specific:
These are direct pulls from 1040STf machines that failed testing for some reason NOT related to power (broken case, broken keyboard, etc)
These are 110v models from North American units.
We pulled them working and on for 1-2 hours to do a pseudo-burn in, but they are still AS IS.
If you have any questions, please let us know!
---
More from this collection